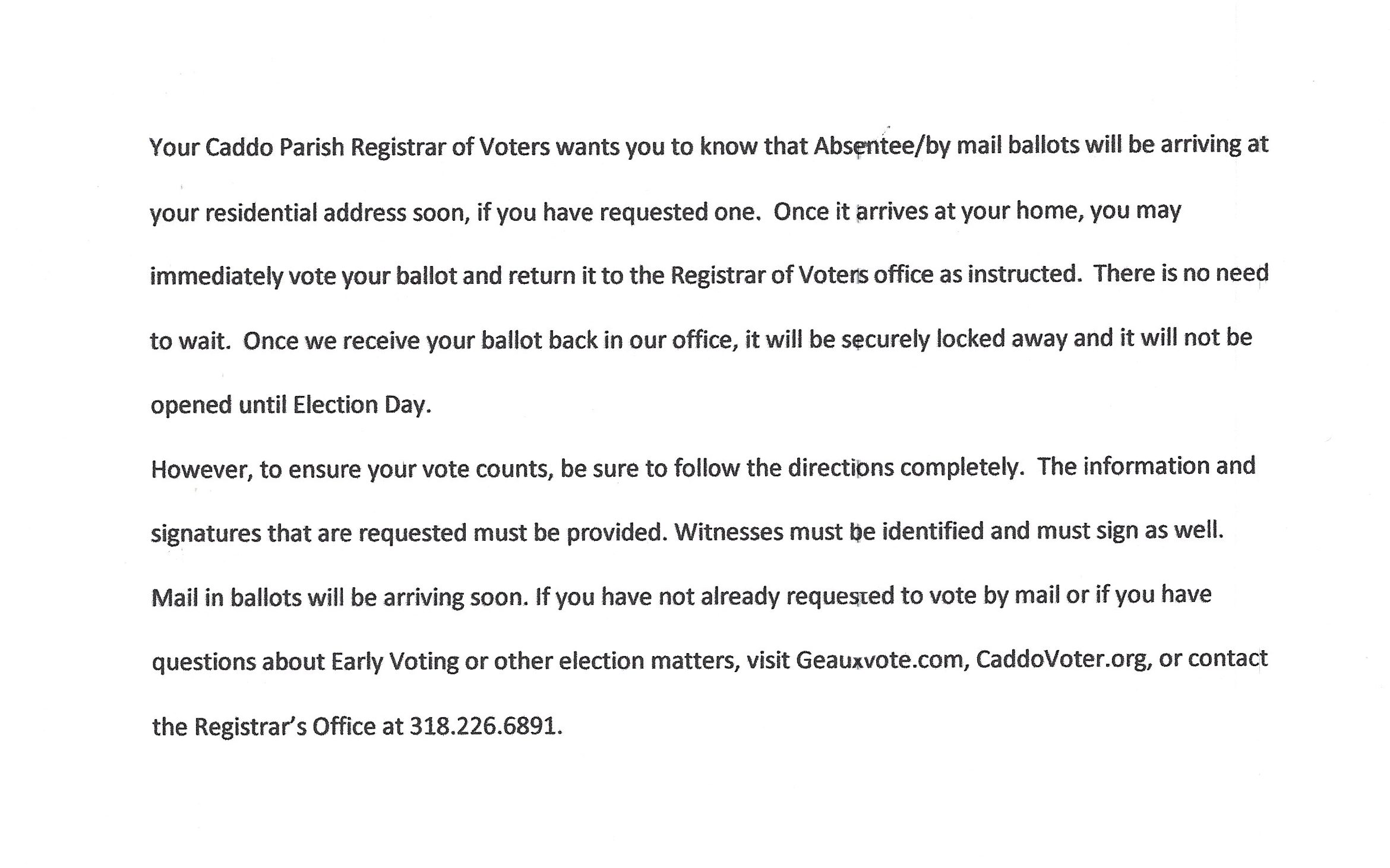 VOTER REGISTRATION DRIVE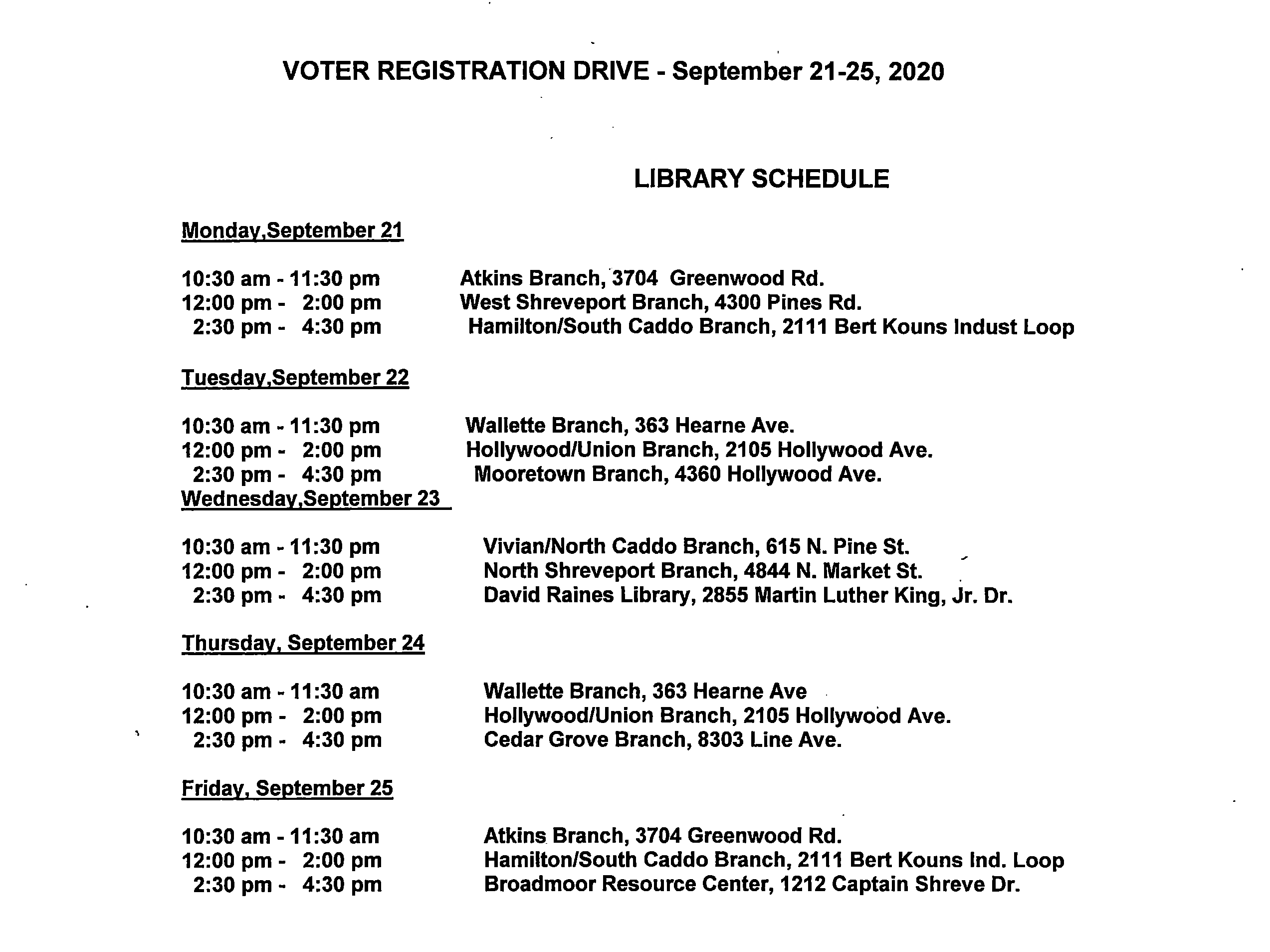 EARLY VOTING
FOR IMMEDIATE RELEASE
The Early Voting period for the November 3, 2020 election, has been increased to ten (10) days and will begin Friday, October 16th and end Tuesday, October 27, 2020. The daily hours have been increased with voting beginning at 8:00 a.m. and ending at 7:00 p.m. daily. As usual, voting will not occur on Sundays.
Early Voting shall be conducted by the Registrar of Voters at 525 Marshall Street in downtown Shreveport with previously announced health and safety precautions such as sanitizing, social distancing and protective items worn by staff.
Additionally, COVID pandemic related issues may be used as a reason for Absentee voting in the November 3, and December 5, 2020 elections. The same COVID-19 ballot request form that was used in July is now available for use. The deadline to return ballots to the Registrar's Office is 4:30 p.m. on November 2, 2020. You may return your completed ballot at any time prior to that date.
For more information on Absentee Voting or Early Voting, you may contact our office or visit our website at Caddovoter.org; or the state's website at Geauxvote.com
Voters should bring proof of identification such as a driver's license, government ID, etc. For more information on what's on your ballot, please visit www.caddovoter.org and click on "Am I Registered?" or "What's on My Ballot?"
THE CANVASS